I am in love with this little girl!

Leave it to Rachel Ray to make me think about how every day can be a day of Thanksgiving. And I'm very thankful to be Eliza's mommy. I love her smiles, her snuggles, her giggles and how squirmy with excitement she gets when she sees her dad. Every night we thank Heavenly Father for letting her come to our family and for being so healthy and happy and just bringing us so much joy. I don't think I really knew what joy was until she came.
And here's another story that just makes your heart swell with thankfulness. Read it, cry over it and then give a little early thanks of your own.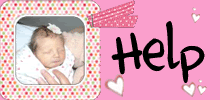 If you really want to shed some tears, read
Mia's story
as told by her mommy. It will make your heart swell with thankfulness. Well, at least it did mine.